Mesquite Trail - Search Nearby - Added by Calvin Weibel
This is a great place to begin your hike in the White Tank Mountains, with easy access to other trails and loops.
This is a great place to begin your hike in the White Tank Mountains.  From the Ramada Way area, the trail begins to lead steadily into a small canyon.  As you get further up, the trail will begin get more steep.  After a short time it leads up to the first saddle and wraps around a ridge and becomes less steep as it leads you into a wide valley where you will find a fork in the trail.  Both routes lead to the same trail deeper in in the mountains so it's relatively easy to form a loop.  The trail on the left will lead steadily up the valley (Mesquite Canyon)  on the left side.  The trail on the right climbs a short distance into Willow Canyon to the north.  
From the west valley take Olive Ave. straight west to the White Tanks. From the entrance to White Tank Mountain Regional Park, follow the main road until reach the Waterfall Canyon Road, where you should turn left. The real trailhead begins further east, but the best place to begin is from Ramada No.7, at the end of Ramada Way on the west side.  This is a left turn shortly after the waterfall trail parking lot.
Tags
Fitness
Running
Hiking
Bathrooms
Family Friendly
Picnic Area
Details
13 Miles
1394 ft elevation gain
Loop Trail
Nearby Adventures
2 Miles Round Trip - 200 ft gain
2.4 Miles Round Trip - 259 ft gain
Free yourself in Tucson!
Calling all travelers, the free thinker and the free at heart. Discover a place where you can explore without boundaries.
Our natural landscape draws visitors outdoors where there is plenty of room to roam.
A bit off the beaten path, Tucson's unique attractions and accommodations beckon you to discover and explore and our arts and culture scene makes Tucson a place that's authentic and comfortable.
Savor the unapologetic passion for food that inspires Tucson's cuisine, or come as you are and experience our vibrant nightlife.
An oasis from the unoriginal and pretentious, Tucson is a place that you want to be. Let Tucson inspire the free spirit in you.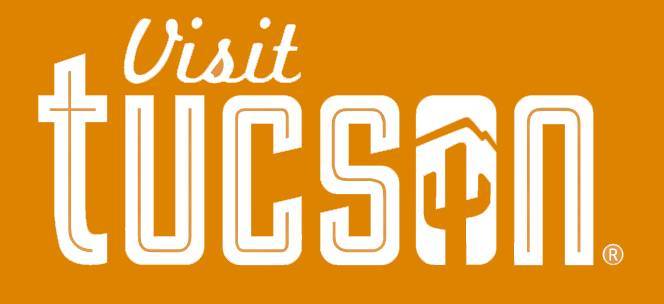 Visit Tucson