Fossil Creek Waterfall Trailhead - Search Nearby - Added by Dane Nilsson
Enjoy a beautiful waterfall with a 25 foot cliff to jump off. There are multiple swimming areas, breathtaking scenery, and nearby camping spots along the adventure. There are no park/admission fees.
The journey is definitely worth it! Don't let the description discourage you from visiting here. This is simply to help you be prepared so that you can enjoy this wonderful place as safely as possible!
Fossil Creek Rd can only be accessed from Camp Verde via FH 9 (Hwy 260) and FR 708 due to road closures until Spring 2017. Before setting off on your journey, it is highly recommended that you travel in a vehicle suited for very rugged and rocky terrain. From the beginning of Fossil Creek Rd to the parking area is a 21 mile stretch of winding, narrow, mountainous unpaved road. There are many rocks, holes and other hazards that can pop tires or cause damage to your vehicle, so drive with caution. Your vehicle is going to get very, very dirty! Wait until after your adventure to take it to the car wash. Be sure to pack plenty of food and water. You will be in the wilderness and won't have easy access to supplies.
Drive on Fossil Creed Rd until you can't drive any farther due to the road closure. Parking is limited, not well labeled and there is a good chance that you will need to find a spot on the side of the road as this is a very popular location. The walk to the waterfall trail head is only about 1/4 mile and then another mile from the trail head to the waterfall. There is no noticeable incline and the terrain is suitable for all ages and experience levels. Boots or hiking shoes are recommended because of rocky areas and the possibility of encountering a rattlesnake. To lessen your chances of finding such a serpent, stay on the designated trail. Keep in mind that you will be in a remote area with no easy access to medical care or cellular service.
The mile walk goes through a beautiful forest alongside the colorfully stunning Fossil Creek. The crystal clear water emits vibrant hues of blues and greens along a rocky yet lush desert landscape that will entice any photographer or owner of a smart phone to capture the scenery in a digital image. If you prefer the serenity of nature over the crowd's excitement at the waterfall, the trail offers side paths to more peaceful locations on the creek that still facilitate swimming and the same beauty as the main attraction; complete with waterfalls! Take a moment to look down at your feet as you stand in the creek and you will discover that you are sharing the water with dozens of fish ranging in size from 3-12 inches. They are friendly and curious but completely harmless. This creek is their home and they don't mind having respectful visitors.
Once you've reached the destination, cool off from the desert heat by taking a swim in the large natural pool at the base of the waterfall. If you're feeling brave, take a dive off of the 25 foot rock ledge! Expect to share the area with people of all ages and walks of life. It's a great place to be social and make some new friends while creating exciting adventures and unforgettable memories.
Please remember to pack it in and pack it out! Keep this natural wonder clean for future visitors and preserve the ecosystem in which it thrives.
Geo Coordinates: 34.414668, -111.605477
Tags
Chillin
Camping
Photography
Swimming
Hiking
Diving
Dog Friendly
Forest
River
Scenic
Waterfall
Cliff Jumping
Swimming Hole
Details
1.5 Miles
Out-and-Back Trail
Nearby Adventures
10 Miles Round Trip - 350 ft gain
1.8 Miles Round Trip - 300 ft gain
1.8 Miles Round Trip - 105 ft gain

Trail update 2016-April-04
Visited the trail on April 4, 2016. Fossil Creek Rd is CLOSED to vehicle travel just after the Fossil Springs Trail head. You cannot continue west on this dirt road. Therefore, we did not make it to the Waterfall Trail on Fossil Creek trail head. The only way to access the trail is to walk/run/bike Fossil Creek Rd to the trail head and proceed north on the Waterfall Trail on Fossil Creek. Or you can take Fossil Springs Trail out to the Fossil Creek Dam (Toilet Bowl) and continue west passing the bowl area. Once the creek takes a south bend and you will notice the trail does as well (approx 34°24'53.2"N 111°36'27.5"W), cut over toward the creek and you will hear the falls. Check out Google maps too, just so you know when to cut over.

Awesome spot went June 23, 2015 and it was a perfect day. The trail was bumpy but still fine for a sedan type car. The hike to the falls is not bad at all and the water is amazingly beautiful and clear. There are very friendly fish swimming around, truly an incredible place and one not to miss. If you go please keep it safe and pick up trash!

We go every year, as students of GCU we are always looking for fun adventures and this is at the top of the list. Bring your go pro for an amazing underwater adventure.
Free yourself in Tucson!
Calling all travelers, the free thinker and the free at heart. Discover a place where you can explore without boundaries.
Our natural landscape draws visitors outdoors where there is plenty of room to roam.
A bit off the beaten path, Tucson's unique attractions and accommodations beckon you to discover and explore and our arts and culture scene makes Tucson a place that's authentic and comfortable.
Savor the unapologetic passion for food that inspires Tucson's cuisine, or come as you are and experience our vibrant nightlife.
An oasis from the unoriginal and pretentious, Tucson is a place that you want to be. Let Tucson inspire the free spirit in you.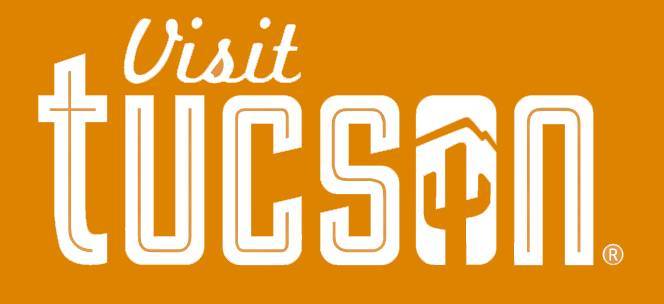 Visit Tucson