Toroweap Overlook - Search Nearby - Added by Greg Balkin
Perfect photo opportunities at sunset. Unique views of the Grand Canyon. Walk right up to the edge. Remote camping with no crowds. Dramatic cliffs down to the Colorado River.
Toroweap Overlook can be accessed via Country Road #109, 8 miles west of Fredonia, AZ. It's about a two hour drive along a dirt road, with the final stretch becoming much more technical over larger rocks (a truck with high clearance is recommended). Tuweep Campground is the only area you're allowed to stay out here and you'll need a backcountry permit from NPS ahead of time. Once you make it to the campground, you shouldn't have any trouble finding a spot - more people seem to visit this area solely for sunset instead of overnight stays.
If you've got time to kill before sunset, I'd recommend going for a walk along the edge of the canyon. Since there's no fences or people around, you'll need to have some extra precaution while climbing over the rocks. If you want to follow along a more established trail, make sure to follow the Tuckup Trail - a short 6-mile walk around the entire campsite.
Once the sun starts setting, make you're way back out to the road and follow it towards the Toroweap Outlook. This is where the real magic starts to happen. 3,000 foot cliffs straight down to the Colorado River and you get to sit right at the edge. I'd easily put this place among the top 5 sunsets I've ever seen. You almost get a sense of vertigo when you walk out to the edge, but it immediately gets transformed into a sense of awe and amazement.
Tags
Chillin
Camping
Photography
Hiking
River
Scenic
Wildflowers
Nearby Adventures
0.5 Miles Round Trip - 200 ft gain
1.2 Miles Round Trip - 500 ft gain
Best view in Grand Canyon NP. My first time here I had an incredible sunrise. Great dark skies for night photography too.
Free yourself in Tucson!
Calling all travelers, the free thinker and the free at heart. Discover a place where you can explore without boundaries.
Our natural landscape draws visitors outdoors where there is plenty of room to roam.
A bit off the beaten path, Tucson's unique attractions and accommodations beckon you to discover and explore and our arts and culture scene makes Tucson a place that's authentic and comfortable.
Savor the unapologetic passion for food that inspires Tucson's cuisine, or come as you are and experience our vibrant nightlife.
An oasis from the unoriginal and pretentious, Tucson is a place that you want to be. Let Tucson inspire the free spirit in you.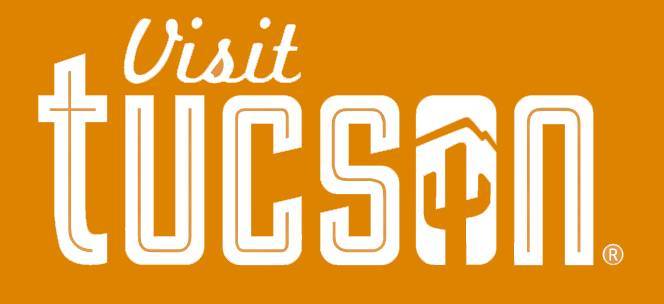 Visit Tucson