Bright Angel Trailhead - Search Nearby - Added by Andrew Johnson
Colorado RiverViews of the Grand Canyon from the South Rim (at the trailhead)CampingFitness
The trailhead begins near the Grand Canyon Village at about 6,850 feet. For perspective, the crew I was with, intent on completing the deceiving 15-mile loop (approximate) as a day hike, got to stepping at 7:00 AM sharp, and we jogged [hailstorm-induced] the last 3/4 of an uphill mile to arrive at 6:00ish PM. We moved briskly, stopped at each rest house [4x @ 6-9 minutes/each], and posted by the river to enjoy ourselves for about an hour or so [you got to]. Plan on taking twice as long to hike up as you did down. It's not a bad idea, too, to survey the canyon from the trailhead, as it provides an overview of the route-to-be [descent, followed by u-turn and ascent - you can't see all the way to Phantom Ranch, which is obfuscated by the canyon walls}, and makes for a good photo op.
The trail is well-groomed and you'll navigate the canyon switchbacks for a few hours, with rest houses 1.5 miles & 3 miles into the hike. Both have water [seasonally]. There is shade along the canyon walls, depending on the time of day. When you reach the valley floor, the trail will open up a bit before you reach the first campsite at Indian Garden. Option to camp here. It's about halfway (4.5 miles in; 1/4 of the round-trip) from the trailhead to the campgrounds if you consider, as we did, Phantom Ranch to be your halfway marker/turn around point.
Continue past Indian Garden and stay to the right [generally] to continue your descent to the river through a shorter, smaller and steeper set of switchbacks to the river banks. Lunch time.
Navigate to the Bright Angel Suspension Bridge and cross to continue on to the Bright Angel Campground & Phantom Ranch. Option to camp. Very good option. Once here, you know the way back. You leave as you came. All that is required is a bit of gumption & mental fortitude. Step after step, all the way back up!
Great hike. Athletic kids [7-10 years] could [do] do it. Same for determined/experienced older folks. Enjoy!
You can get more info on the trail and such from the Department of the Interior here: http://www.nps.gov/grca/planyourvisit/upload/BrightAngelTrail.pdf
Tags
Fitness
Chillin
Camping
Fishing
Photography
Rafting
Kayaking
Yoga
Backpacking
Hiking
River
Scenic
Nearby Adventures
19.8 Miles Round Trip - 4314 ft gain
9.6 Miles Round Trip - 3060 ft gain
12 Miles Round Trip - 3000 ft gain
Free yourself in Tucson!
Calling all travelers, the free thinker and the free at heart. Discover a place where you can explore without boundaries.
Our natural landscape draws visitors outdoors where there is plenty of room to roam.
A bit off the beaten path, Tucson's unique attractions and accommodations beckon you to discover and explore and our arts and culture scene makes Tucson a place that's authentic and comfortable.
Savor the unapologetic passion for food that inspires Tucson's cuisine, or come as you are and experience our vibrant nightlife.
An oasis from the unoriginal and pretentious, Tucson is a place that you want to be. Let Tucson inspire the free spirit in you.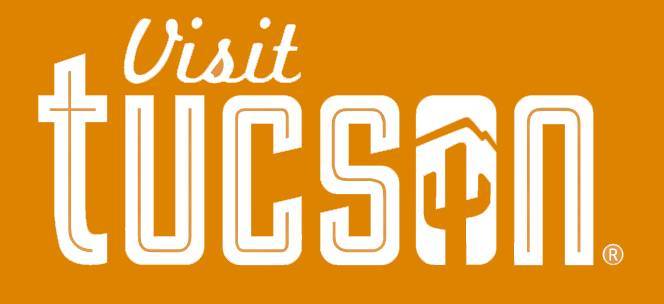 Visit Tucson